You are invited to 12 outstanding celebrations of joyous music at Manchester United Methodist Church. Each concert is distinctly individual but together they form a rich tapestry of musical experiences. You'll hear traditional, contemporary, classical, gospel, and more!
Free will offering taken at most concerts unless ticket price is listed.
For more information call 636-394-7506.
2017/2018 Joy of Music
20th Anniversary Season
October 1, 2017 7:00 p.m.
Gateway UMC Choral Festival
Mary McDonald, guest composer/conductor
200 singers from St. Louis area United Methodist churches join for this dynamic night of music.
October 29, 2017 7:00 p.m.
Pipescreams V
John Cargile, organ
Come celebrate our fifth annual "fiendish" night of organ music for the whole family to enjoy. Costumes expected.
November 1, 2017 7:30 p.m. (please note different time)
IN CONCERT: The St. Louis Symphony Orchestra
Gemma New, conductor
In celebration of our 20th anniversary season, we are excited to welcome the Grammy-award winning St. Louis Symphony Orchestra in a special engagement!
Tickets $20 for general seating, $40 for preferred seating.
December 1 & 2, 2017 6:30 p.m.
Coventry Dinners and Concerts
An intimate evening with a catered dinner and outstanding holiday music. Start your season with beautiful choral and handbell music, including many carol favorites. Tickets on sale November 1, 2017. Featuring the MUMC Coventry Choir and Vesper Bell Choir.
Tickets $30
December 17, 2017 7:00 p.m.
Betty Gnaegy Legacy Concert: Sing Christmas! Ring Christmas!
Sherry Boland, director
Kevin McBeth, director
Annual Christmas concert featuring handbells, choir, and orchestra. The centerpiece of this evening will be Robert Russell Bennett's "Many Moods of Christmas!"
January 14, 2018 7:00 p.m.
IN CONCERT: Purdue Varsity Glee Club
William Griffel, director
Scott Hines, assistant director
With passion and unparalleled showmanship, the men of the Glee Club have a singing tradition that has lasted more than 100 years! Join them on their 2018 tour as they amaze us with their fine-tuned voices.
February 11, 2018 7:00 p.m.
Made In America!
John Cargile, piano
Joseph Welch, piano
The Chancel Choir, accompanied by 2 grand pianos, presents an evenign of choral music by American composers and arrangers including Mack Wilberg, Rene Clausen, and Molly Ijames.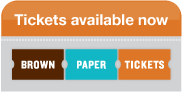 March 3, 2018 3:00 p.m.
March 4, 2018 9:30 a.m. and 11:00 a.m.
"Rescue In the Night"
Lori Boger, director
Musicians in Mission benefitting Child Rescue Centre. A fully staged musical presented by the Music Makers Choir.
March 25, 2018 7:00 p.m.
Mary Lou Adams Legacy Masterworks Concert
Kevin McBeth, conductor
"Testimony of Life" - Joseph Martin
The life of Christ is shared through word and song, featuring the Chancel Choir with orchestra.
April 8, 2018 7:00 p.m.
Pipe Organ Concert
Hector Olivera, organ
Hailed as "one of the sought after and revered concert organists of present time," Maestro Olivera will present an evening of great music on the newly-installed Colby pipe organ.
April 22, 2018 3:00 p.m.
Spring Ring
Sherry Boland, director
Our handbell ministry's annual gift of music to the congregation. Youth and adults come together in this concert highlighting the beautiful art of handbell ringing.
June 3, 2018 7:00 p.m.
Carnegie Hall Preview Concert
Mark Hayes, guest composer/pianist
Andy Waggoner, director
Kevin McBeth, director
Combined choirs join forces to present "Spirit Suites," three collections of spirituals arranged by Mark Hayes. This concert will be presented at Carnegie Hall later in the month.
For directions to MUMC, click here!